Banking and finance company CIT Group (CIT) has priced a new issue of preferred stock. This is the only issue CIT will have outstanding.
The issue is non cumulative, qualified and junky rated.
Sorry for being a bit late on this one–many folks have mentioned it, but I must have been asleep at the wheel.
This issue should be trading today under ticker CITUP on the OTC Grey market.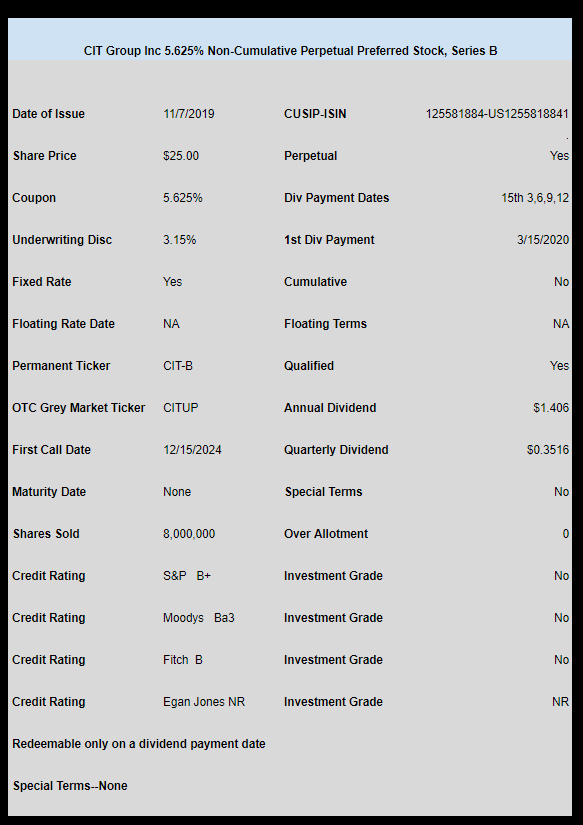 The pricing term sheet is here.