Closed end fund (CEF) Priority Income Fund has announced a new issue of term preferred stock with a fixed coupon of 6.375%. This new issue joins 4 other issues that the company has outstanding.
Priority must maintain a leverage ratio of 200% or above being a closed end fund and after applying the new issue term preferred to the ratio calculation it appears they will be in the 360% area. We maintain approximate leverage ratios on CEFs here.
Priority Income Fund is a non-traded CEF.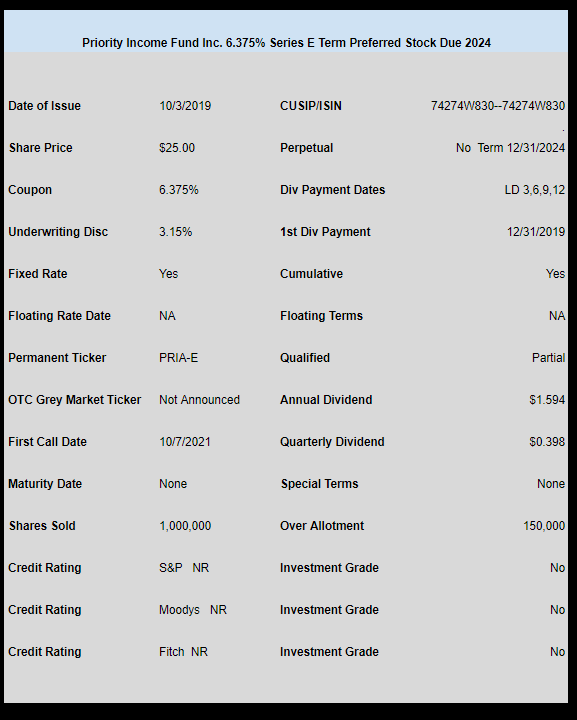 Thanks to J Antelo for catching this issue on Reader Initiated Alerts.
Disclosure that I own some of the PRIA-D 7% issue.
The pricing term sheet can be found here.