The Highland Income Fund (NYSE:HFRO) has sold a new issue of perpetual preferred stock.
A big thanks to Roger for using his eagle eye to catch this announcement.
We are not familiar with this fund, but we are very happy to see this new issue and it is likely, subject to due diligence we will purchase some "sock drawer" shares.
The shares will trade soon on the OTC Grey market as noted in the chart.
Shares are rated A1 by Moody's–strong investment grade.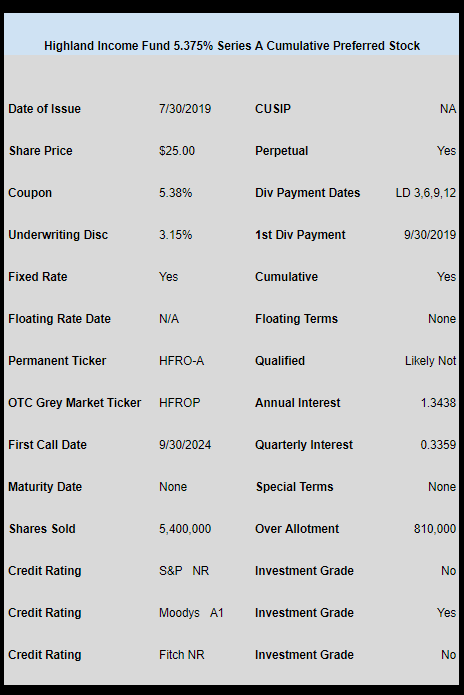 The final prospectus can be read here.