UPDATED OTC TICKER
Bob in Thailand points out that the OTC ticker has been released as BKOYF.
Brookfield Property Partners LP (NASDAQ:BPY) has priced their new offering of preferred units.
The new units will have a fixed coupon of 6.375%. They have sold 10 million shares and they will be cumulative, but non qualified.
Being a partnership this issue will generate a K-1 for tax time.
Even though shares will likely trade on the OTC Grey market today the ticker has not been announced as of yet. We will post the ticker when known.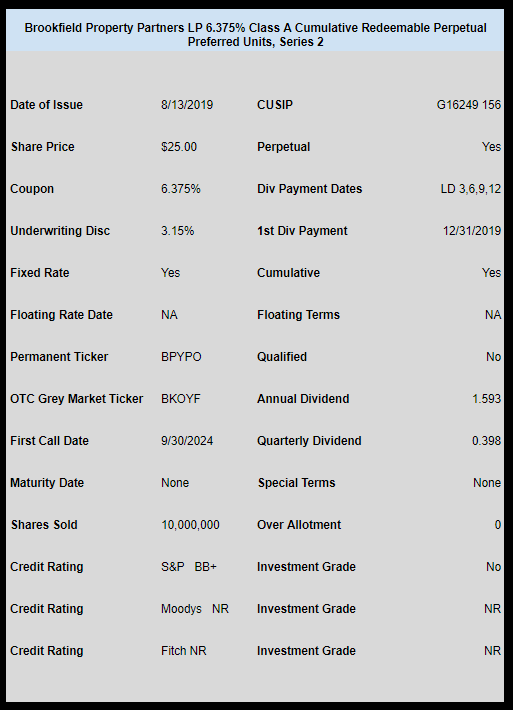 The pricing term sheet can be read here.