Brookfield Finance I (UK) PLC, a Brookfield Asset Management (BAM) company has sold a new issue of $25 subordinated notes. These notes are fully and unconditionally guaranteed, on a subordinated basis, by giant asset manager Brookfield Asset Management Inc.
These notes will be listed on the NYSE and will pay quarterly interest payments.
NOTE–this is not a typical baby bond–in fact from my review of the prospectus it is more akin to a cumulative perpetual preferred than a bond. There is no maturity date, but the optional redemption begins in 2025
I believe the interest payments will be treated as dividends–and likely qualified for income tax purposes, but this is not a certainty.
The company may defer interest payments without being in default.
If you are interested please read the pricing term sheet and the preliminary prospectus, but which are lengthy documents. Some of the folks have been discussing this issue on the Reader Alert Page so one might look there for additional details.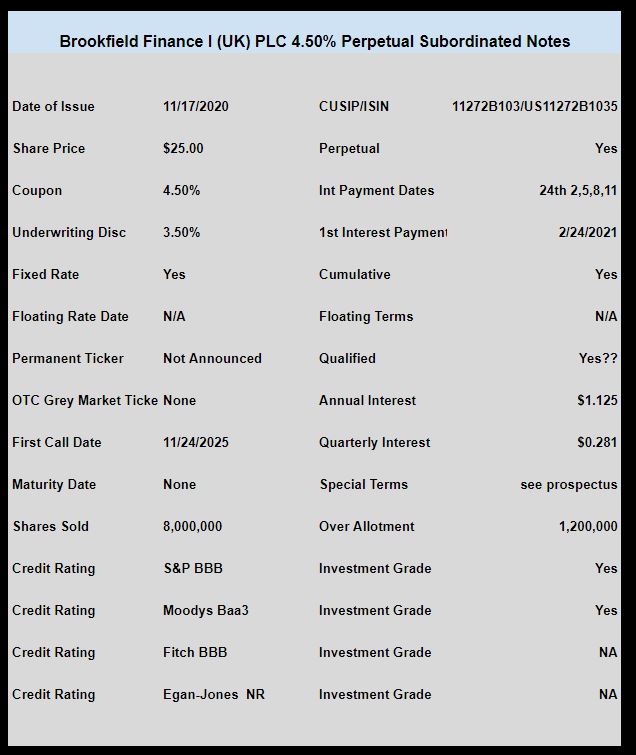 The pricing term sheet is here.
The preliminary prospectus can be found here.