Insurer Brighthouse Financial Inc (BHF) has priced their newly announced preferred stock issue.
As expected the issue comes with a coupon of 5.375%.
They will be selling 20 million shares with an over allotment of another 3 million shares–for potential gross proceeds of $575 million.
The issue is split investment grade, non cumulative and qualified for preferential tax treatment.
The issue will trade immediately on the OTC grey market under temporary ticker BTHFL.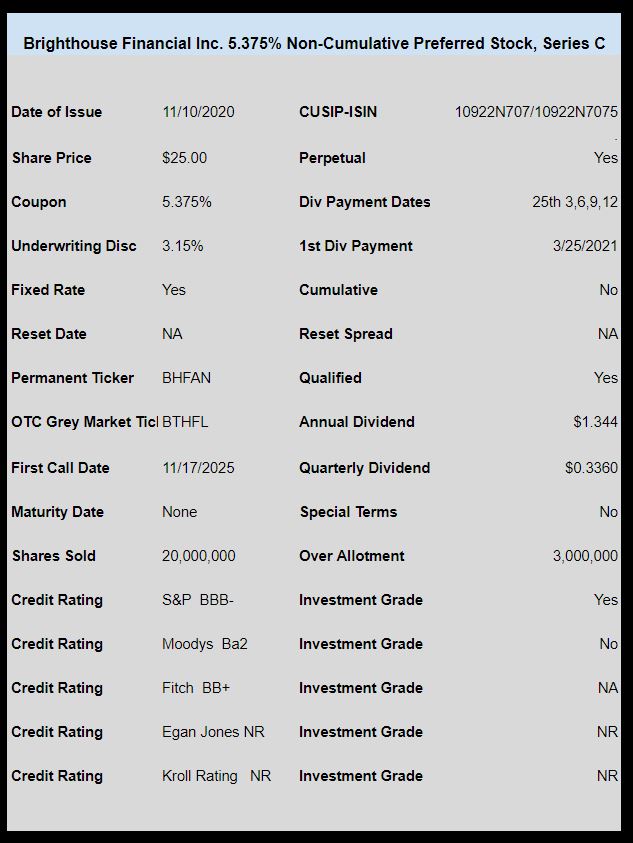 The pricing term sheet can be found here.