Business development company OFS Capital (NASDAQ:OFS) will offer new baby bonds with a maturity in 2025. The bonds should carry the ticker of OFSSL (this is an update 4/20/2018). It is doubtful that these would trade on the OTC Grey Market prior to trading on their permanent exchange.
The pricing of the bonds has not yet been announced, but we could have an interest in these bonds if the coupon is right. Our interest is generally because of the shorter dated maturity in 2025.
We have not reviewed the financials of OFS yet, but will be doing so in the days ahead.  Below is a snippet of the offering document.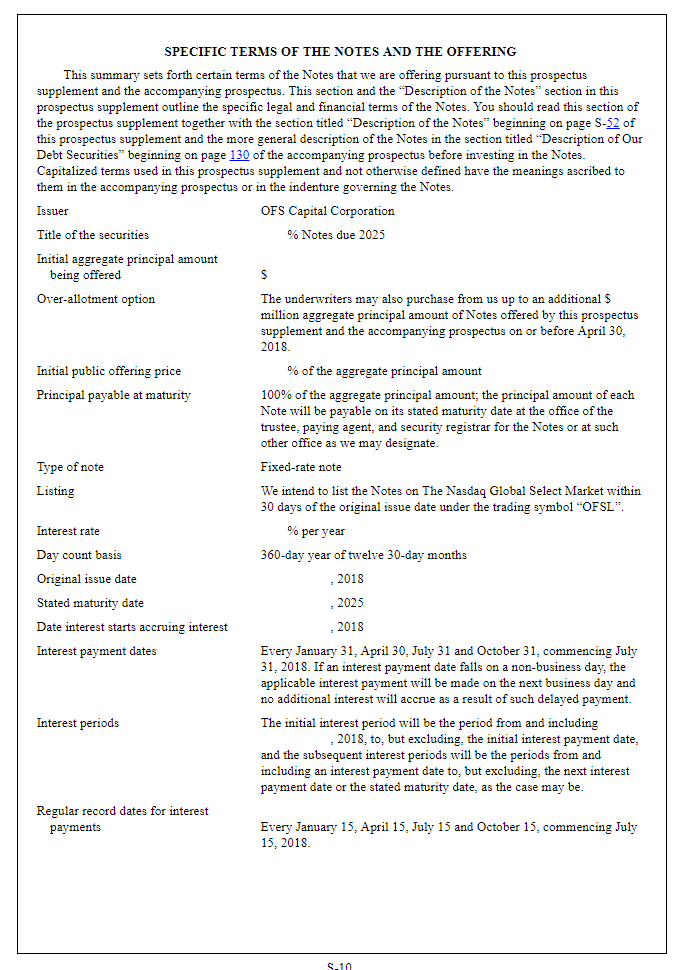 Full text of the prospectus can be found here.