The latest baby bond to be issued continues the march of lower coupons for junk rated companies.
Business development company Gladstone Capital has priced their new issue of baby bonds with a 5.375% coupon. We normally would say this is totally inadequate for the risk presented–but it is so much the normal low coupon in this low interest rate environment, why even bother. It simply is either adequate for an investor or it isn't–each person needs to decide.
The good part of this issue is it matures in 2024 and we like shorter dated maturities. We will have to ponder owning this one–just don't know.
There will be no OTC Grey market trading, but there is a chance you can pick up shares early off your brokers 'bond desk' with the CUSIP number.
When it does begin to trade on the exchange it will trade under ticker GLADL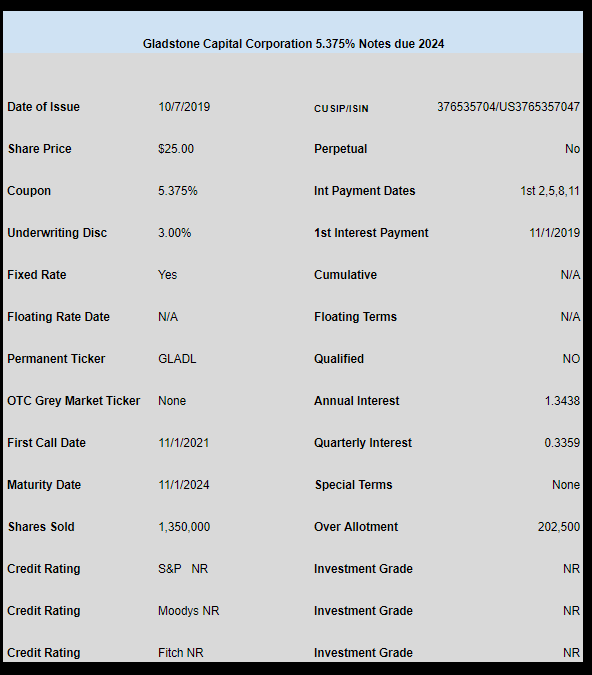 The pricing term sheet can be read here.
2whiteroses was on this one quick 2 hours ago.