Bank of America (NYSE:BAC) has priced their new preferred stock. Details of the issue may be found below.
Pricing is on the low side of my hopes (as usual I hoped for 5.50%).
We expect the company to redeem the BAC-W 6.625% preferred which is available for redemption in September.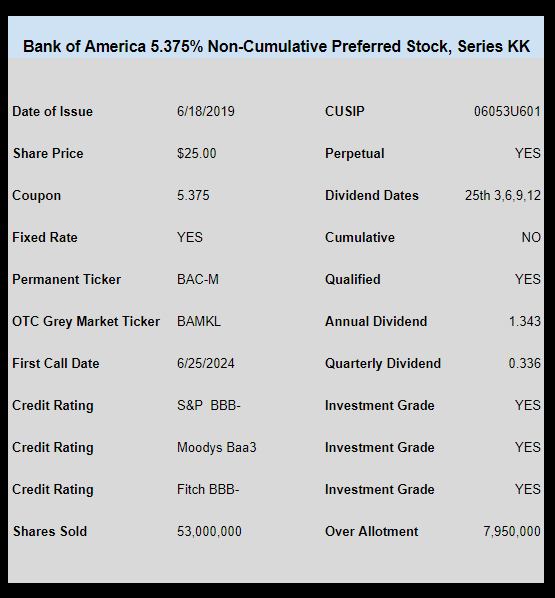 The pricing term sheet can be read here.