B. Riley Financial (RILY) has priced their previously announced new preferred stock issue.
The issue has a fixed coupon of 6.875%, which I believe to be a substandard coupon (of course I am talking my book) for this particular company. Given that the company just sold a baby bond issue with a 6.50% coupon which trades just above $25 right now we can find no motivation to be interested in this issue.
No OTC Grey market ticker has been announced as of now.
The company has many baby bond issues outstanding which can be seen here.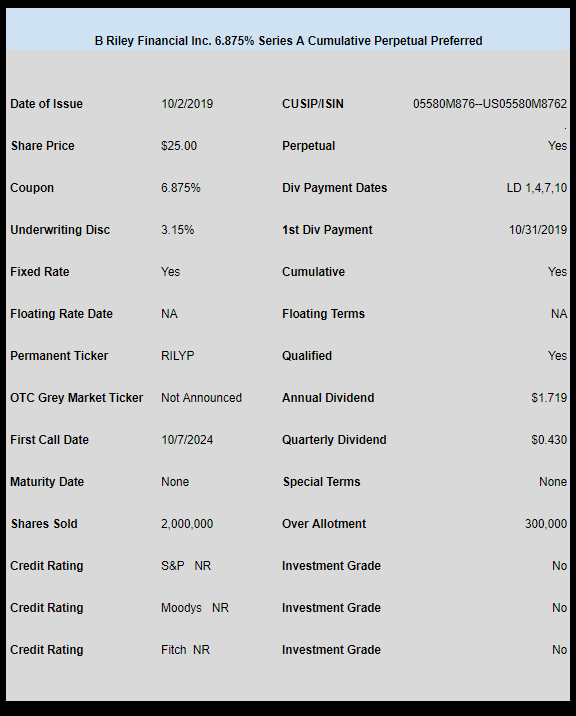 The pricing term sheet can be seen here.