Insurer Assurant Inc. (AIZ) has priced their previously announced subordinated notes.
The issue was priced at 5.25%. The issue is rated Ba1 by Moody's and BB+ by Standard and Poor's–both 1 notch lower than investment grade.
The issue will pay quarterly interest payments, but the company will have the right to defer interest payments for up to 5 years, on 1 or more occasions although not past the maturity date which is 1/15/2061. If deferred interest will continue to accrue.
The typical optional redemption can occur beginning 1/15/2026 for $25/share plus accrued interest.
There will be no OTC grey market trading on the issue, but those with a desire to buy notes before exchange trading occurs can call their broker with the CUSIP. It is likely the issue will begin to trade on the NYSE within a week or 10 days.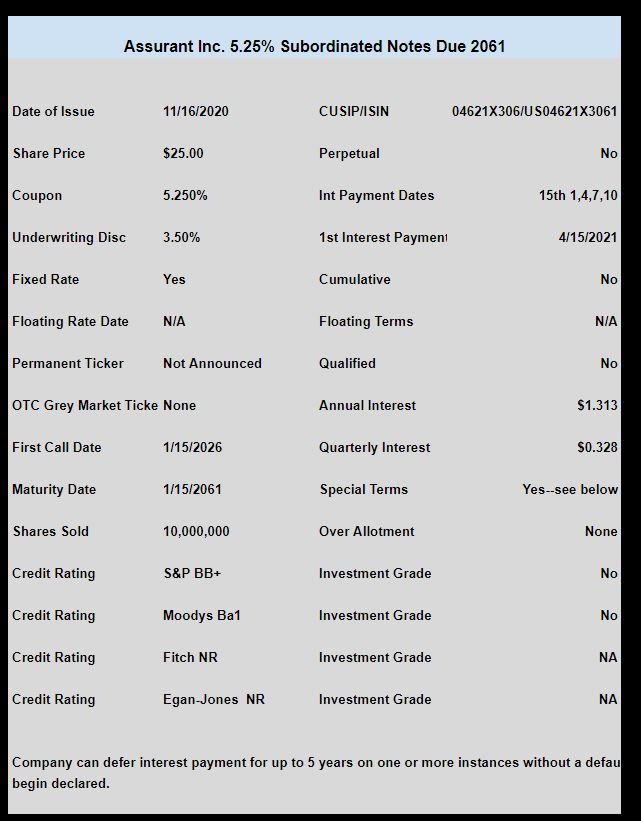 The pricing term sheet can be read here.