Aspen Insurance Holdings LTD (NYSE:AHL) has priced their new issue of preferred stock.
The issue, of course, is non-cumulative and is low investment grade (note that both major ratings agencies rate it low investment grade, but both are on negative credit watch).
We expect that this issue will trade tomorrow (Wednesday) with the OTC Grey market ticker in the chart below.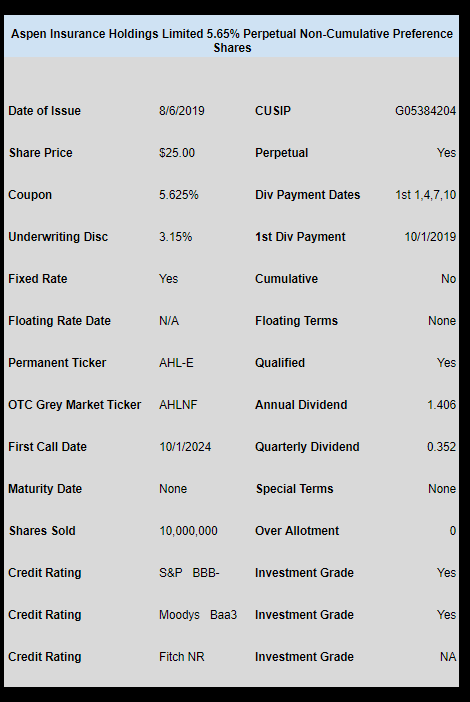 AHL is a fairly large insurer with total assets of around $13 billion.
The pricing term sheet can be read here.
The company has 2 other preferred issues outstanding which can be seen here. Potential investors need to compare all 3 issues to find the one that makes the most sense to them.