As noted earlier today insurance company American Financial Group (AFG) is offering a new baby bond.
The investment grade rated issue has been priced at 5.125% with a maturity date in 2059.
The issue carries a BBB- from Standard and Poors and a Baa2 from Moodys.
There is no OTC Grey Market trading, but it might be available to you before big board trading if you call your broker with the CUSIP.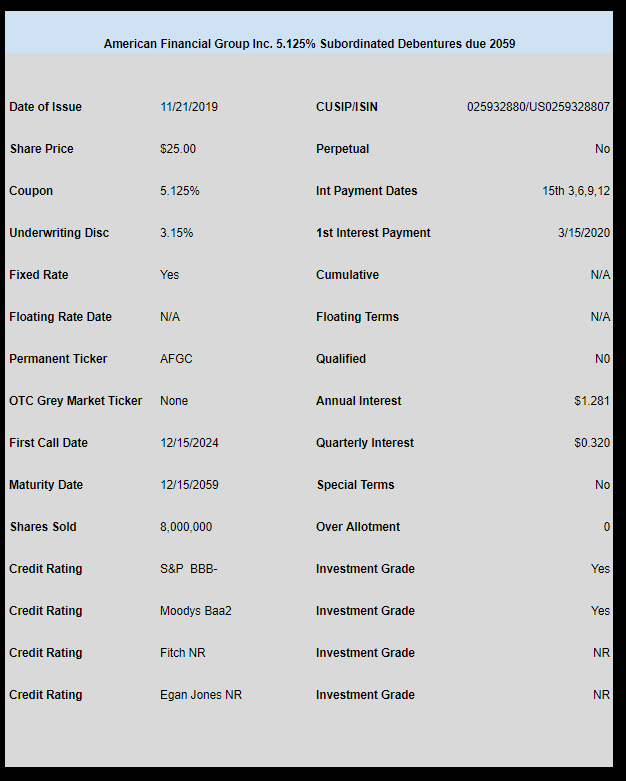 The pricing term sheet is here.