American Financial Group Inc. (AFG) has priced their previously announced baby bonds.
The bonds priced at 4.50%. These are rated BBB- by Standard and Poors and Baa2 by Moodys.
Shares will trade in the next week or so under the ticker AFGE. Being a baby bond there will not be OTC grey market trading.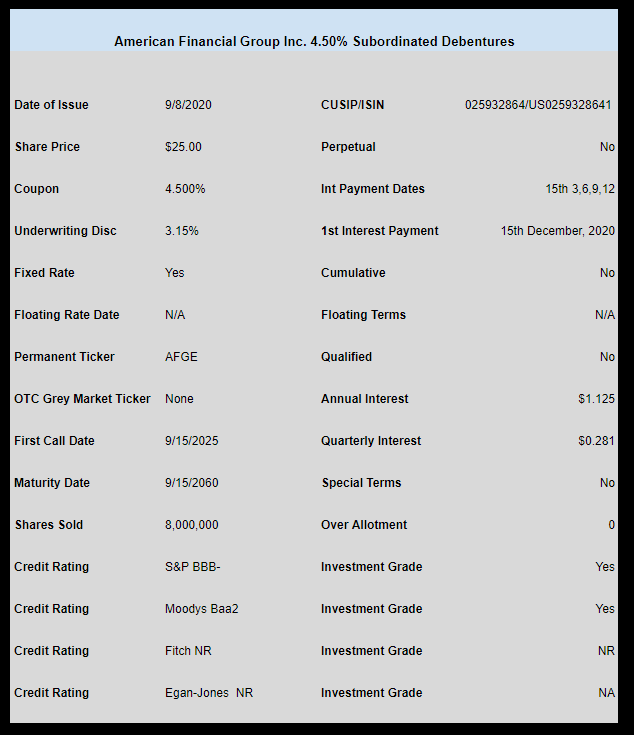 The pricing term sheet can be read here.