Finally the detail on the new American Financial Group (AFG) has been released.
The issue should trade in the next week or so. You will have to check your broker website to see when it trades–or if you are impatient you can place a phone call to your broker with the CUSIP noted in the grid below.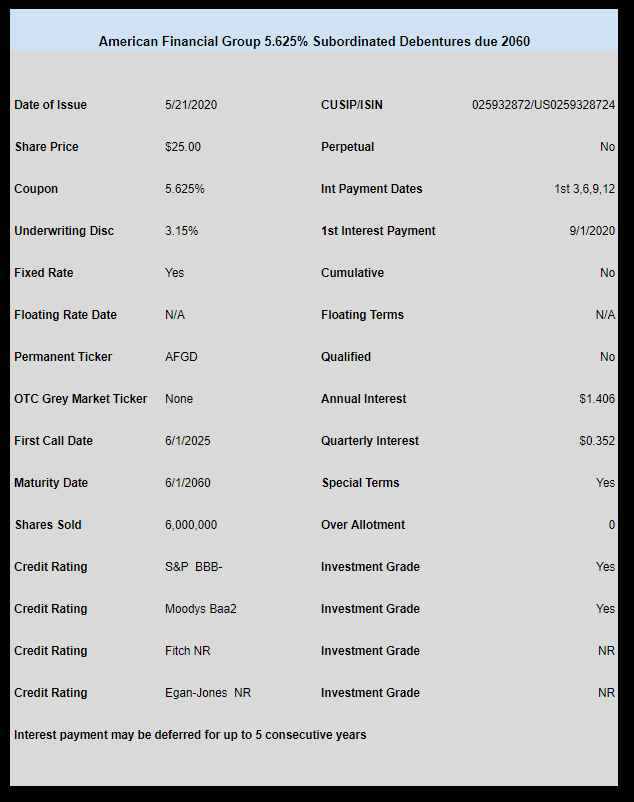 The pricing term sheet can be read here.