Annuity provider American Equity Investment Life (AEL) has priced their new fixed-rate reset perpetual preferred with a fairly tasty initial coupon of 6.625%.
More importantly the issue, which will have the 1st coupon reset on 9/1/2025 has a 'spread' of the reset at 6.297%. The spread will be added to the 5 year treasury every 5 years to 'reset' the coupon.
This issue is non-cumulative, qualified, and NOT investment grade.
The issue will trade immediately on the OTC grey market under ticker AEIHL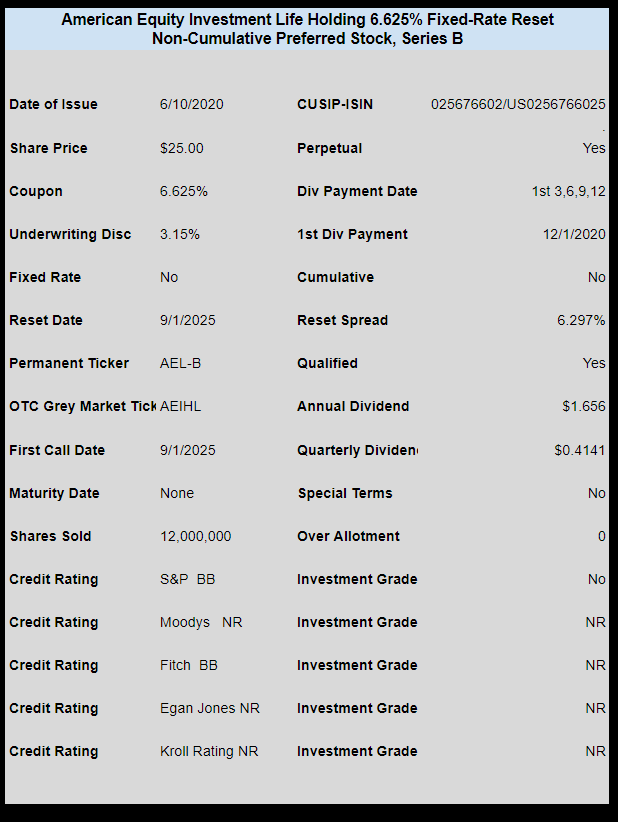 The pricing term sheet can be read here.