Insurer/annuity company American Equity Investment Life (AEL) has priced the previously announced preferred issue.
The fixed-rate reset preferred will carry an initial 5.95% coupon until 12/1/2024. At this point it will reset to the 5 year treasury plus a spread of 4.322%. On each 5 year anniversary it will reset again.
The issue is rated BB (just below investment grade) by both S&P and Fitch.
This is the companies 1st preferred, but they can be compared to Athene (ATH) a very similar company. The Athene issues can be seen here.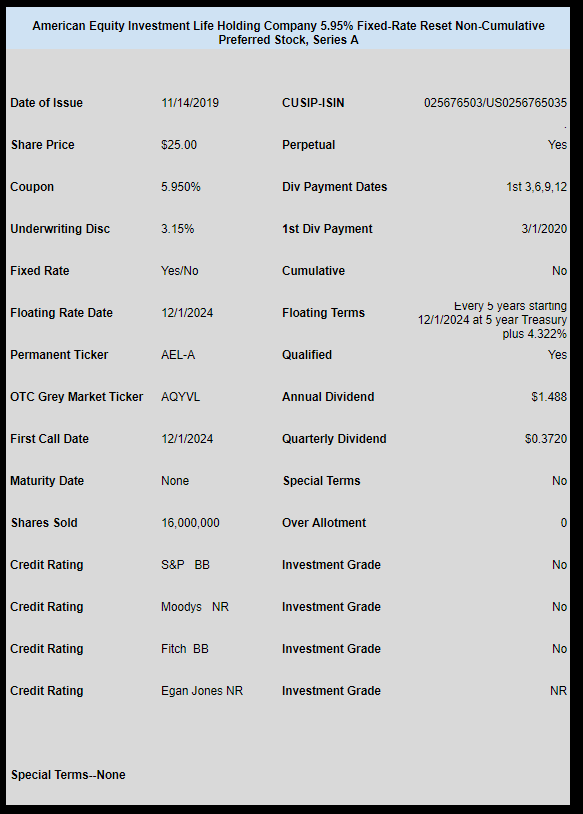 The pricing term sheet can be found here.
Jerry had the spread on this one pegged a couple hours ago.