UPDATE–the OTC Grey market ticker is ASTLZ
Allstate Corporation (ALL) has priced their previously announced new preferred stock offering.
As we expected (and mcg had pegged at 1:37 pm central) the coupon is plenty low at 4.75%–oh well it is what it is.
Of course the issue is investment grade, noncumulative and qualified and will trade on the OTC Grey market right away — unfortunately the temporary ticker has not been announced. The permanent ticker will be ALL-A when it begins to trade on the NYSE.
The company may redeem ALL-A with the proceeds of this offering (and I believe WILL redeem). All-A is a 5.625% issue which became callable on 6/15/2018.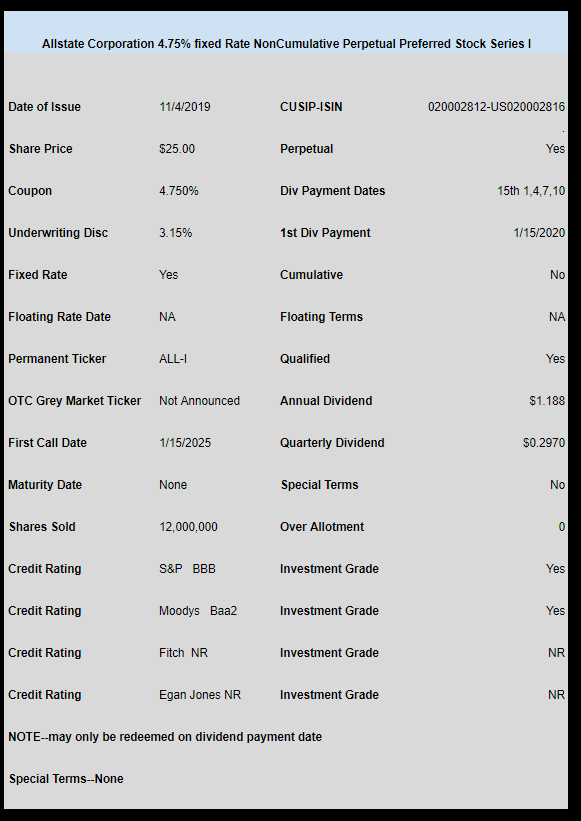 The pricing term sheet can be found here.