mREIT AG Mortgage Investment Trust (NYSE:MITT) has priced their new fixed-to-floating rate preferred with an initial coupon of 8%.
There was some thought that they might be able to call one of the old issues, which bear coupons of 8% and 8.25%, but it would appear to be unlikely with this issuance at 8%.
The issue will float starting in 2024 at 3 month Libor plus a spread of 6.476%.
NOTE–the OTC Grey Market ticker has not been posted as of 7 a.m. CDT.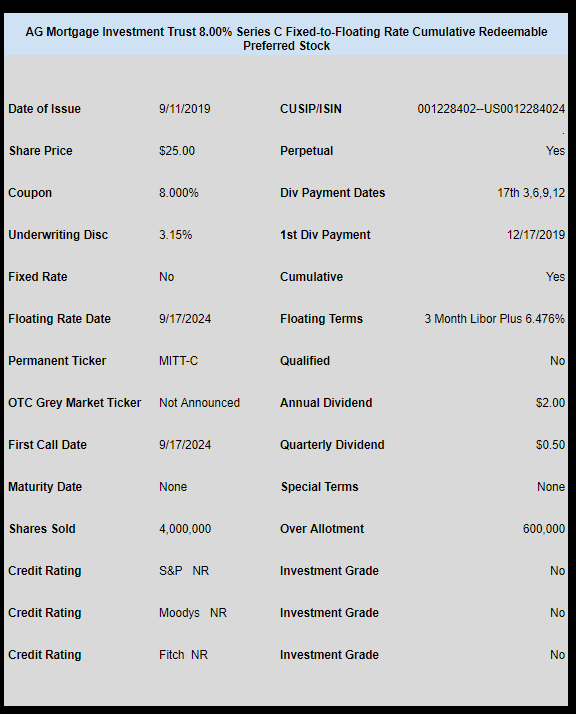 The pricing term sheet can be seen here.
Fred was on top of this pricing last night with a posting under the mREIT AG Mortgage Investment Trust to Sell Fixed-to-floating Preferred.