Asset manager Affiliated Managers (AMG) has priced their previously announced $25 Jr Subordinated Notes.
The issue prices at 4.20%. It is investment grade. The ticker has not been announced–and being debt there is not OTC grey market trading.
This issues does allow for a deferral of interest payments for up to 20 consecutive quarters without the company being in default.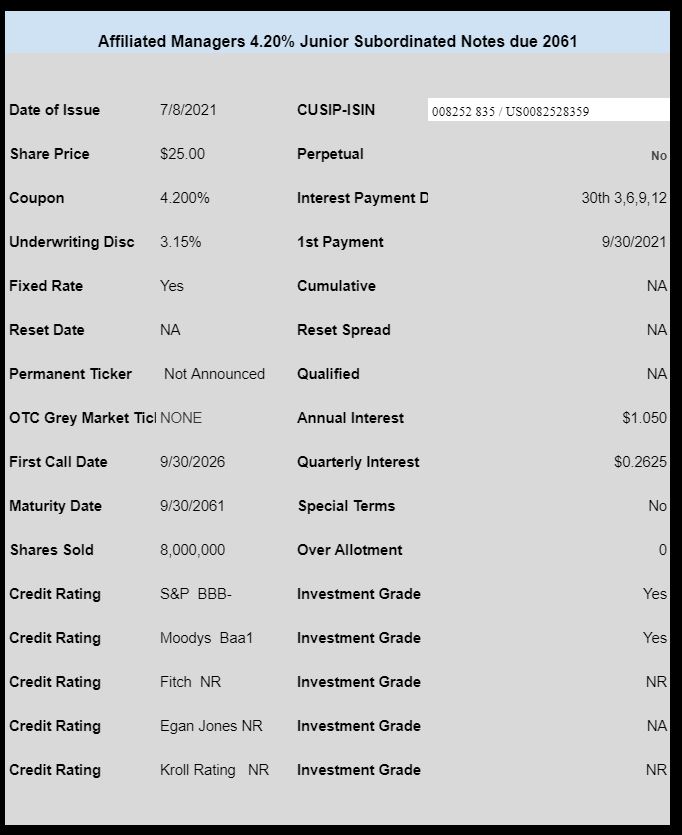 The pricing term sheet can be read here.