Affiliated Managers (AMG) has priced their previously announced baby bond.
The coupon will be 4.75%. The issue is investment grade being Baa1 by Moodys and BBB- by Standard and Poors.
The issue has a maturity date in 2060 and an optional redemption period starting in 2025.
The company can defer interest payments for 20 consecutive quarters without being in default.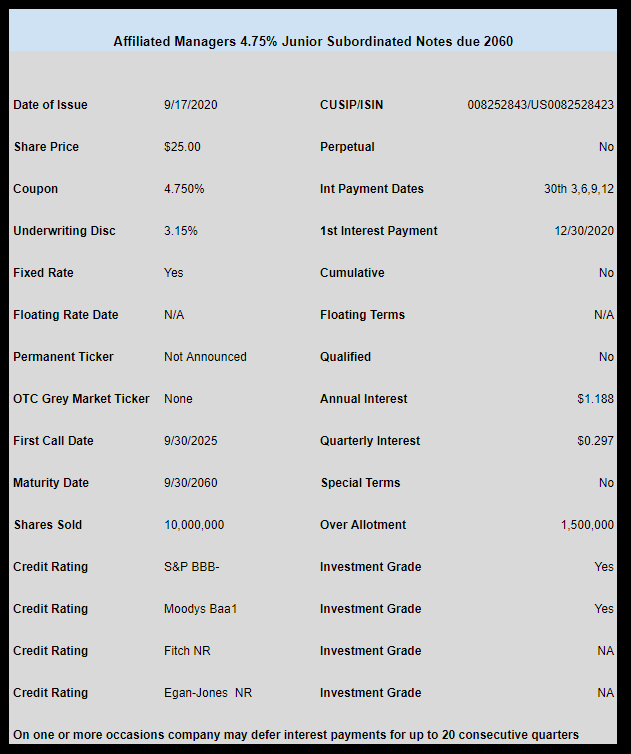 The pricing term sheet can be found here.