Below are the details on the new investment grade note issue from Aegon Funding LLC.
The ticker has not been announced–and may not be before trading on the NYSE–if it is announced we will post it. There is no OTC Grey market trading so one will need to call their broker if interested in a purchase prior to exchange trading.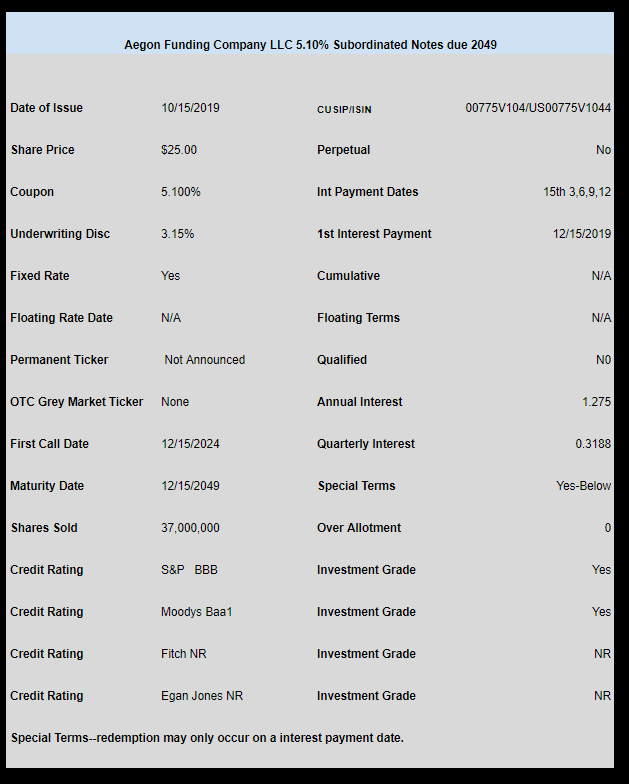 The pricing term sheet is here.
Note this issue is senior to common stock and to any junior subordinated debt but subordinated to any or future senior debt.