Today both stocks and bonds are drifting–we LOVE IT. Sometimes when you have most of your net worth in the markets there is an underlying bit of tension always present. Thanks to the President for taking the day off of Twitter.
The 10 year treasury yield is off 1 basis point and the average preferred stock and baby bond ($25 issue) is flat.
Consumer sentiment fell off a bit last month and likely reflects only a moderate economy–not ultra strong for sure.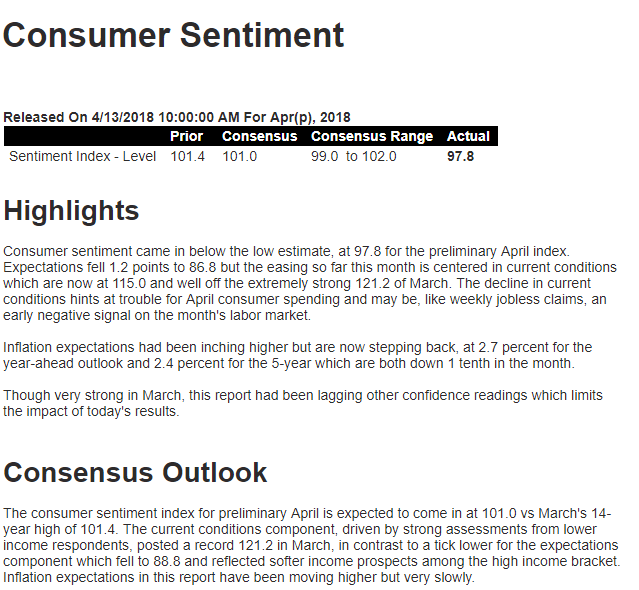 Job Openings for February we also reflecting only a moderately firm economy as job openings were off a bit from consensus.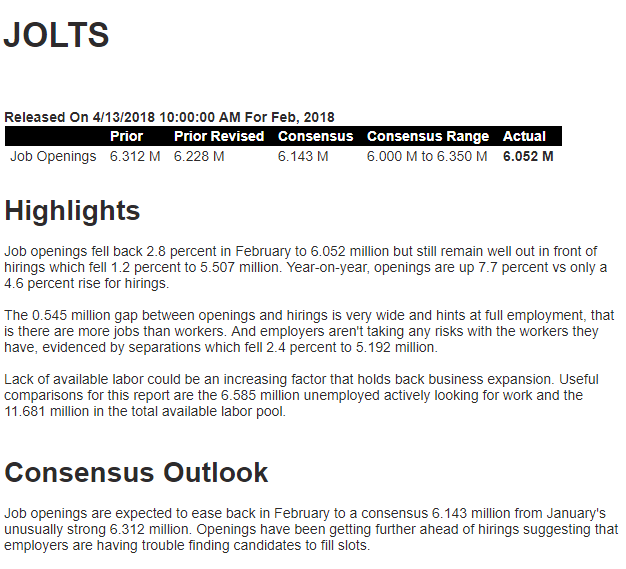 The Fed balance sheet for the last week was announced at LOWER by $3 billion–a meaningless amount relative to interest rate levels, but directionally in the quantitative tightening direction.  The minimal amount of tightening turns the spring tighter on what kind of runoff the Fed will need to do in the next month or two as they are behind the curve on the $30 billion/month runoff plan.  Maybe they have changed the plan and didn't tell us–or maybe it is simply timing.  We are most curious how this plays out over time and it is our opinion that the economy is NOT strong enough to drive interest rates higher BUT the Fed runoff and huge issuance of the treasury will move rates higher.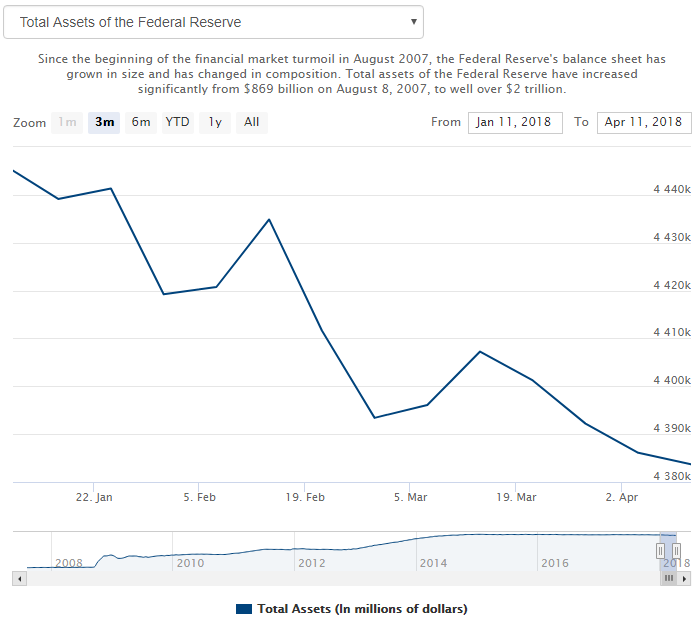 Just a random note on the GDL Fund Series C $50 preferred (NYSE:GDL:C). Shares have been bumping up against  $52 today and we decided to exit with about a 3% profit in the last week or two (this was a personal holding). We had only gotten up to 300 shares but at near $52 we doubt there is little upside left. The issue has a 4% current coupon and is puttable to the fund at $50 in 2 years. We bought it for safety and will look to re-enter somewhere under $51.  We had not originally thought about exiting (just weren't paying attention), but a note from Gridbird got us to consider the move as he exited–and he follows this issue closely.